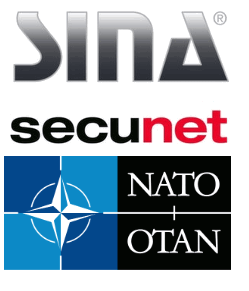 SECUNET
SECUNET is the largest specialist provider of IT security solutions in Germany. With our efficient products and tailor-made solutions, we are making a vital contribution to greater security in the digital world. The long-standing IT security partnership with the Federal Republic of Germany proves this impressively. SECUNET employees are recognised experts and have a profound understanding of cryptographic processes as well as their practical application. Paired with our corporate culture of openness and lateral thinking, this expertise enables us to break new ground in IT security and develop creative solutions for our customers and the wider market. SECUNET therefore regularly sets new standards and plays a significant role in the development of future security technologies for particularly sensitive information.
Learn More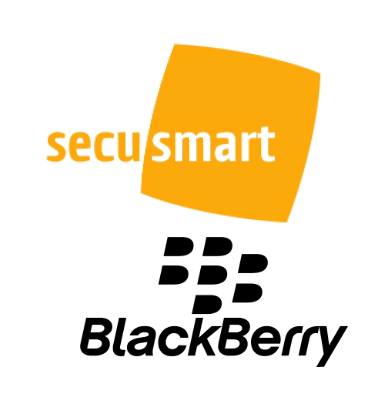 BlackBerry SecuSmart , SecuSUITE for Government
Secure Mobile Voice Communication for Android and iOS SecuSUITE for Government is a multi-platform solution for end-to-end encryption of voice calls and text messages. Available on iOS and Android™, it connects calls quickly, keeps them secure and ensures excellent voice quality. It works globally, across network barriers and across all mobile networks. Deployed securely on premise (or hosted in a certified third-party data centre or a data centre trusted by the client), it can be managed centrally and end users can be enabled over the airSecuSUITE® for Government can facilitate mission critical operations. Foreign mobile networks are prone to man-in-the-middle (MITM) attacks and a remote attacker can compromise personal and national security. SecuSUITE® for Government not only allows personnel to exchange fully secure voice and data communications with other mobile devices, but also supports fully encrypted voice calls out of any foreign network back to the caller's home network, allowing personnel to make secure 'breakout' calls to landlines. Secure communications are essential for national security From senior military advisors deployed to foreign war zones to diplomats attending economic summits abroad, government workers need to be able to make secure 'breakout' calls from their mobile device to any landline back home. With encryption protecting the call – from the mobile device all the way back to the crypto gateway installed in the organisation's trusted network – eavesdroppers can't hear a thing.
Learn More